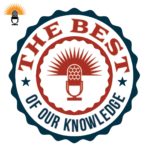 As students around the country finish the school year at home, many are finding it takes discipline to stay on task.
Today on the Best of Our Knowledge, we'll hear from a high school and grade school student about home learning from their point of view.
We'll also hear from Dr. Timothy Hoff, a professor of Management, Health Care Systems and Health Policy  at Northeastern University in Boston, about how the pandemic may change medical training.
And we'll spend an Academic Minute learning to share the road.