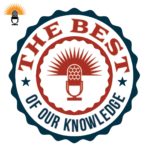 This week on the Best of Our Knowledge, we'll hear about the fight against COVID slide.
Summer slide happens every year. When students return to school they lost just a bit of their learning momentum over vacation and need to crank it up again. This year educators are worried about a much larger COVID slide since students have been out of school much longer. One group of educators gearing up for this challenge is school librarians. John Chrastka is the Executive Director of the Every Library Institute, a nonprofit that works to strengthen school libraries and librarians in the U.S. They recently published a white paper report called School Librarians and the COVID Slide. We spoke about the role librarians play in education and why he believes this year's COVID slide will be worse than usual.
We all saw the pictures of college students on spring break this year packing beaches and other tourist spots with no thought of social distancing, let alone masks. The result, a surge of coronavirus cases that they shared when they returned to class. That's one of the finding of a new survey by researchers at Ball State University and Vanderbilt University called College Student Contribution to Local COVID-19 Spread: Evidence from University Spring Break Timing. To learn more we spoke with one of the authors, Paul Niekamp, an assistant professor of economics in the Miller College of Business at Ball State. We asked Dr. Niekamp when they decided to take on this study.
Want to change the world, or at least your outlook on it? Try birds. That's the topic of today's Academic Minute.