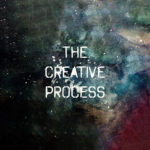 On this episode of The Creative Process, Dave Hopper speaks with photographer Scott Alario.
Scott Alario (b. 1983, New Haven) is an artist living and working in Providence, RI. His practice uses photography and is a collaboration with his wife Marguerite Keyes, and children Elska and Marco. The family works together to stage, perform, and edit the images. Alario received an MFA in Photography from the Rhode Island School of Design in 2013 and a BFA from the Massachusetts College of Art in 2006.
Recent group exhibitions include shows at RadiatorArts, The LeRoy Nieman Center for Print Studies at Columbia University, and Louis B. James, all in New York. His work has been discussed in Collector Daily, Time Lightbox, Vice.com, American Photograph, and The New Yorker, among other publications. He is a 2016 TIS Books Grant recipient, a 2013 Critical Mass Finalist and received a 2012 Fellowship Merit Award from the Rhode Island State Council on the Arts.
Alario currently holds faculty appointments at Lesley University College of Art and Design (Cambridge, MA), Bryant University (Smithfield, RI) and Trinity Academy for the Performing Arts, in Providence RI. Alario is represented by Kristen Lorello, NYC.