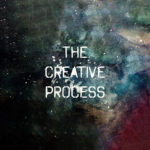 On this episode of The Creative Process, Dave Hopper speaks with the creative director of Visual Country, Meagan Cignoli.
When social video first came to mobile phones through Vine and then Instagram, Meagan set aside a successful photography career to dive in headfirst. Her unique visual approach to those mediums quickly amassed a large and loyal following, drew the attention of brands, and won numerous awards (Cannes Lion, 4A's O'Toole Award, Art Directors Award, a gold Andy, London International Awards, and others).
Today, over one million people follow Meagan on social media…but more than just a social media influencer, Meagan had the foresight three years ago to start her own creative production agency, Visual Country, with her partner and ex-Ebayer, Amber Lee. The company that began in her Brooklyn apartment now counts Google, Coca Cola, Nike, Tiffany & Co, Twitter, and hundreds of other major brands as clients.
Cignoli was named Digital Entrepreneur of the Year by the Hubbies (2014) and top 100 Creative by Ad Week (2015). She was also recently featured in Time Magazine, Wired magazine and in the PBS documentary, Frame by Frame, as an expert in stop motion.