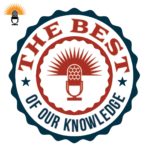 There are students who, due to lack of interest or ability, are just not ready for college. That can make a huge difference in their future.
Today on the Best of Our Knowledge, we'll hear how our college years can make or break us.
We'll also look at school based health centers, and spend an Academic Minute with everyone's hero: mom.