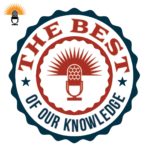 This week on The Best Of Our Knowledge, Dr. Charles Suhor discusses his new book "Creativity and Chaos: Reflections on a Decade of Progressive Change in Public Schools, 1967 – 1977". He says that was the perfect time and place for innovation.
Dr. Suhor is a New Orleans native, who taught English in the city's schools. In 1967 he became an English supervisor for the district. Suhor later became deputy executive director of the National Council of Teachers of English until his retirement in 1997.
We began by asking if being in New Orleans at that time made instituting progressive change easier.
Jennifer Brookland reports for the American Homefront Project about National Guard recruiters in some states, who say they're seeing a surge in interest from people, both students and older adults hoping to join. Some applicants say they're inspired by the Guard's role in responding to the COVID-19 pandemic, while others are looking to make some money in a tough economy.
We also spend an Academic Minute with sourdough lessons.