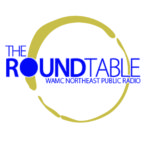 In his new book, Almighty, Washington Post Reporter Dan Zak reexamines America's love-hate relationship with the bomb, from the race to achieve atomic power before the Nazis did to the solemn 70th anniversary of Hiroshima.
This life-or-death issue is unraveled in Zak's account, with a cast that includes the biophysicist who first educated the public on atomic energy, the prophet who predicted the creation of Oak Ridge, and the Washington bureaucrats and diplomats who are trying to keep the world safe.
Zak shows that our greatest modern-day threat remains a power we discovered long ago. Dan Zak is a reporter for the Washington Post. He has written a wide range of news stories, narratives, and profiles while on local, national, and foreign assignments, from Oscar night in Los Angeles to the US military drawdown in Iraq.