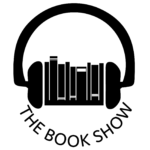 This week on The Book Show, Veteran Journalist and Fox News Sunday Anchor Chris Wallace, discusses his new book, Countdown 1945: The Extraordinary Story of the 116 Days That Changed the World.
Wallaces' book is a behind-the-scenes account leading up to the world's first use of the atomic bomb during wartime.
Countdown 1945, takes readers inside the minds of the iconic and elusive figures who join the quest for the bomb, each for different reasons: the legendary Albert Einstein, who eventually calls his vocal support for the atomic bomb "the one great mistake in my life"; lead researcher J. Robert "Oppie" Oppenheimer and the Soviet spies who secretly infiltrate his team; the fiercely competitive pilots of the plane selected to drop the bomb; and many more.