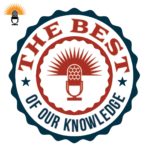 This week on the Best of Our Knowledge, we'll speak to the director of No Kid Hungry, about their new study on childhood hunger.
No Kid Hungry is a national campaign working to end childhood hunger. They've released a new report on the state of food insecurity in the U.S. four months into the COVID-19 crisis. The Longest Summer: Childhood Hunger in the Wake of the Coronavirus explores the impact of job loss and school closures on families across the country. It particularly focuses on families ability to feed their children. We spoke about the report with Sky Beard, the director of No Kid Hungry Florida.
In the September 2020 issue of the Journal Clinical Chemistry there is a paper on a machine learning approach for the automated interpretation of amino acid profiles in human plasma. The same issue contains an accompanying editorial titled Machine Learning for the Biochemical Genetics Laboratory. One of the authors of the editorial is Dr. Stephen Master, Chief of the Division of Laboratory Medicine at the Children's Hospital of Philadelphia. Master is also an Associate Professor of Pathology and Laboratory Medicine at the Perelman School of Medicine of the University of Pennsylvania. We asked Dr Master, what exactly is machine learning, and why would it be significant for the clinical laboratory?
Doctors often suggest patients try to eat a healthy diet. Easier said than done. That's the topic of today's Academic Minute.