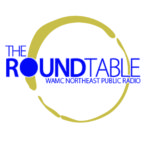 Nearly every market move over the last two weeks has been attributed to the British referendum on whether the United Kingdom should remain with or leave the European Union.
When a poll showed the British might want to leave? Stocks would go down. Then it looked like the U.K. would stay in the political and economic bloc and stocks would bounce up. Now that the U.K. has officially voted in favor of leaving, markets are going wild.
Investors around the world went into crisis mode as British voters chose to leave the European Union in a stunning decision with far-reaching implications. Hugh Johnson of Hugh Johnson Advisors in Albany, New York joins us live in Studio A to discuss the impact of the vote on the world and US economies.