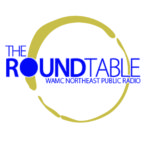 Seth MacFarlane is the creative force behind TV's Family Guy,American Dad!, and The Cleveland Show. He was also the writer-director of the films Ted, its sequel Ted2, and A Million Ways to Die in the West.
He has also released three successful albums of standards including Music is Better than Words and No One Ever Tells You. MacFarlane's voice has been celebrated for its perfect phrasing, richness, and consistency. He has been nominated for 4 Grammys.
He has played to sold out audiences as London's Royal Albert Hall, New York's Carnegie Hall, and Symphony Hall in Boston. He will be back with The Boston Pops this Sunday at 2:30pm in The Shed at Tanglewood.