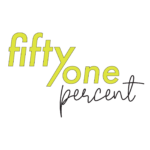 On this week's 51%, we hear Bending In 2020, about the intersection of a tragedy and the COVID-19 pandemic through the story of one woman. When there were instructions to stay home and social distance, she got it.
Artist and Producer Ahri Golden brings us an audio portrait of one woman facing the depths and emerging stronger. You can find out more about her work at www.ahrigolden.com and follow her on Instagram @ahrigolden
Thanks to Tina Renick for production assistance. Our executive producer is Dr. Alan Chartock. Our theme music is Glow in the Dark by Kevin Bartlett. This show is a national production of Northeast Public Radio. If you'd like to hear this show again, sign up for our podcast, or visit the 51% archives on our web site at wamc.org. And follow us on Twitter @51PercentRadio This week's show is #1613.