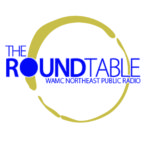 Gilbert and Sullivan's The Pirates of Penzance will swashbuckle and sing their way onto Barrington Stage's Boyd-Quinson Mainstage in Pittsfield, MA July 15th through August 13th.
The production is directed by John Rando, choreographed by Joshua Bergasse  and stars David Garrison as Major General Stanley, Kyle Dean Massey as Frederic, Scarlett Strallen as Mabel, and Will Swenson as The Pirate King.
These talented and lauded performers joined us at The Linda along with Musical Director Darren Cohen and Barrington Stage Company's Artistic Director, Julianne Boyd to talk about the show and perform a few songs.