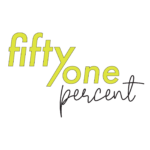 On this week's 51%, a woman who made history in New York politics takes in Kamala Harris' victory; there's a changing landscape in theatre arts funding and a Buddhist teacher brings Buddhist women to the fore.
New York state Senate Majority Leader Andrea Stewart-Cousins, who made history in 2019 as the first woman to lead the chamber, is celebrating fellow Democrat Vice President-Elect Kamala Harris's history-making victory. In 2012, Stewart-Cousins, of Yonkers, became the first woman, and African American woman, to lead a New York State legislative conference. In 2019, she was elected Temporary President and Majority Leader of the State Senate.
There is a changing landscape of arts funding in the Twin Cities in Minnesota. KFAI's Sheila Regan brings us this report.
Dr. Sharon Ufberg returns with her 51% segment "Force of Nature." This time, she sits down with Pamela Weiss, a Buddhist teacher and author of A Bigger Sky: Awakening a Fierce Feminine Buddhism. Weiss is a guiding teacher at the San Francisco Insight and sits on the Teacher Council at Spirit Rock Mediation Center. She's also a leadership coach and pioneer in bringing mindfulness programs into the workplace. Dr. Sharon Ufberg is co-founder of the personal development/wellness company, Borrowed Wisdom, in California.
That's our show for this week. Thanks to Tina Renick for production assistance. Our executive producer is Dr. Alan Chartock. Our theme music is Glow in the Dark by Kevin Bartlett. This show is a national production of Northeast Public Radio. If you'd like to hear this show again, sign up for our podcast, or visit the 51% archives on our web site at wamc.org. And follow us on Twitter @51PercentRadio This week's show is #1636.