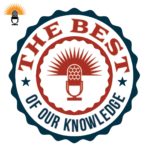 The next phase of testing for COVID-19 will be testing to see if people have antibodies for the virus. But some scientists have written a paper saying "slow down".
This week on the Best of Our Knowledge, a conversation about serum testing for the coronavirus.
We'll also learn how a reporting error is hurting student's credit scores, using screen time to explore the outdoors, and spend an Academic Minute with platinum cancer drugs.
Drs. Christopher Farnsworth and Neil Anderson are from the Washington University School of Medicine and Barnes Jewish Hospital. Their paper is available online now and will appear in the July 2020 print edition of the journal Clinical Chemistry.