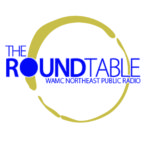 Alvin Ailey American Dance Theater grew from a now-fabled performance in March 1958 at the 92nd Street Y in New York City. Led by Alvin Ailey and a group of young African-American modern dancers, that performance changed forever the perception of American dance.
In 2008, a U.S. Congressional resolution designated the Company as "a vital American cultural ambassador to the world" that celebrates the uniqueness of the African-American cultural experience and the preservation and enrichment of the American modern dance heritage.
Before his untimely death in 1989, Alvin Ailey named Judith Jamison as his successor, and over the next 21 years, she brought the Company to unprecedented success. Ms. Jamison, in turn, personally selected Robert Battle to succeed her in 2011, and The New York Times declared he "has injected the company with new life."
Alvin Ailey American Dance Theater will perform at SPAC in Saratoga Springs on July 8th and 9th.