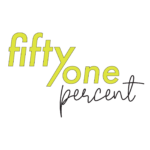 HumaNature host Caroline Ballard introduces us to a woman whose move changed her company and her life. Stephanie Housley is an artist. In her art, families of monkeys play hide and seek, foxes and cats have picnics, and snowshoe hares snowshoe across wintery landscapes. More stories are at HumaNaturePodcast.org.
In a recent article by Ronan Farrow in "The New Yorker" magazine, six women alleged sexual harassment or misconduct against CBS Corp. CEO Les Moonves, in the 1980s and late 2000s. Moonves in the article says he may have made some women uncomfortable by making advances, and regrets such mistakes. But he said he never misused his position to harm or hinder anyone's career. CBS has said it would hire outside counsel to investigate claims made in the article by Farrow, who wrote a Pulitzer Prize-winning story last year for the same magazine uncovering many of the allegations against Hollywood producer Harvey Weinstein. The CBS chief is the latest media giant to become embroiled in sexual misconduct allegations since the downfall of Weinstein in October triggered the #MeToo social media movement. U.S. Democratic Senator from New York Kirsten Gillibrand, who has worked on legislation to prevent sexual assault and harassment, weighs in:
That was U.S. Senator Kirsten Gillibrand speaking about #MeToo amid the latest sexual harassment allegations against CBS Corp. CEO Les Moonves.
It's being billed as the world's first center to prolong female fertility. The Buck Institute for Research on Aging says it is establishing the world's first Center for Female Reproductive Longevity and Equality. A $6 million gift from Nicole Shanahan provides seed money to address an inequality which has existed throughout human history: men can reproduce throughout their lifespan; but women's fertility begins to decline in their early 30s. Dr Eric Verdin is Buck Institute President and CEO. He says as aging research advances, the area of women's reproductive longevity remains underappreciated or even ignored. He says the goal of this new center is to develop strategies to prevent or delay ovarian aging.
There's something that can help many with early breast cancer avoid chemotherapy. Elizabeth Tracey reports.
When the I-35W bridge collapsed in Minneapolis in 2007, Kimberly Brown plunged 60 feet to the Mississippi River. She survived. While recovering from spinal injuries and trauma, she became obsessed with finding the cause of the collapse. KFAI's Emily Bright reports.
Women's brains are much more vulnerable than men's to injury from repeated soccer heading. That's according to a new study by researchers at Albert Einstein College of Medicine, part of Montefiore. The study found that regions of damaged brain tissue were five times more extensive in female soccer players than in males, suggesting that gender-specific guidelines may be warranted for preventing soccer-related head injuries. The results were published online in Radiology.
That's our show for this week. Thanks to Patrick Garrett for production assistance. Our executive producer is Dr. Alan Chartock. Our theme music is Glow in the Dark by Kevin Bartlett. This show is a national production of Northeast Public Radio. If you'd like to hear this show again, sign up for our podcast, or visit the 51% archives on our web site at wamc.org. And follow us on Twitter @51PercentRadio
"Contributions to 51% #1516 come from the Associated Press. All Rights Reserved."