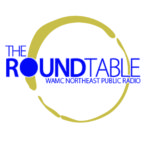 The Frances Young Tang Teaching Museum and Art Gallery at Skidmore College invites the public to its annual Frances Day, a community open house from noon to 6:00 pm Saturday, July 9, full of art, art-making, food, music, and more in honor of the museum's namesake.
Visitors can get an up-close view of what goes on behind the scenes in the Museum's Collections areas, and get a guided look at the exhibitions on view: A More Perfect Union, featuring Mel Ziegler's Flag Exchange, with flags collected from all 50 states; the photography exhibition Borrowed Light: Selections from the Jack Shear Collection; Liz Collins — Energy Field, a community lounge installation featuring a new work by artist E.V. Day; Elevator Music 30: Critter & Guitari, in which visitors can make their own music; and the student-curated exhibition According to What, which explores fact and fiction in contemporary art.
Ian Berry, is the Dayton Director of the Tang.