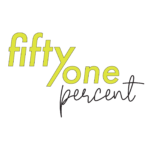 On this week's 51%, we discuss the importance of postpartum care for new mothers. We take a look at a New York Times piece highlighting the struggles of postpartum depression, and the wide range of stressors that can isolate new moms. We stop by a rally in Troy, New York, protesting the proposed closure of Rensselaer County's only maternity ward. And our Dr. Sharon Ufberg speaks with Leslie Means, founder of the online motherhood magazine Her View from Home, about her new book So God Made a Mother.
Guests: Catherine Pearson, Well reporter for The New York Times; Shivani Hiralal; Leslie Means, founder and owner of Her View from Home and author of So God Made a Mother
You can find Pearson's full piece, "Life in the Throes of Postpartum Depression," here.
You can learn more about Postpartum Support International here.
If you or someone you love is in crisis or having thoughts of suicide, you are not alone. You can call or text 988 any time to reach the national Suicide and Crisis Lifeline.
51% is a national production of WAMC Northeast Public Radio in Albany, New York. Jesse King is the show's producer and host. Our associate producer is Jody Cowan, and our theme is "Lolita" from the Albany-based artist Girl Blue.
---