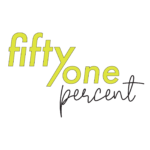 On this week's 51%, we hit the track. Our associate producer Jody Cowan learns how one roller derby league in New York is rebuilding after the coronavirus pandemic. We take a look at the gender pay gap, and the overall conditions faced by working women in sports. And we hear from the owner and founder of Portland's The Sports Bra, the nation's first sports bar dedicated solely to showing women's sports.
Guest: Jenny Nguyen, owner and founder of The Sports Bra in Portland, Oregon
You can learn more about the Albany All Stars roller derby league here.
51% is a national production of WAMC Northeast Public Radio in Albany, New York. Jesse King is the show's producer and host. Our associate producer is Jody Cowan, and our theme is "Lolita" from the Albany-based artist Girl Blue.
---