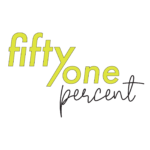 On this week's 51%, we speak with LGBTQ+ advocate and educator Jeannie Gainsburg about how you can become more savvy and sustainable ally for Pride Month. In her book, The Savvy Ally, Gainsburg tackles everything from how to navigate tough conversations to how to ask (or not ask) for pronouns. We also speak with Wellesley College Dean of Academic Affairs Michael P. Jeffries about his latest book, Black and Queer on Campus, analyzing the experience of queer people of color across America's colleges and universities.
Guests: Jeannie Gainsburg, founder of Savvy Ally Action and author of The Savvy Ally: A Guide for Becoming a Skilled LGBTQ+ Advocate; Michael P. Jeffries, Dean of Academic Affairs at Wellesley College and author of Black and Queer on Campus
51% is a national production of WAMC Northeast Public Radio in Albany, New York. Our producer is Jesse King, our associate producer is Jody Cowan, and our theme is "Lolita" by the Albany-based artist Girl Blue.
---