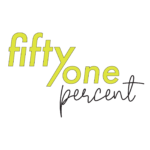 The Supreme Court has ruled to protect access to the key abortion pill mifepristone for now, as a legal battle over its 23-year approval by the Food and Drug Administration makes its way through the courts. On this week's 51%, we speak with Columbia Law School's Katherine Franke about the Texas case that started it all, and what lies ahead in America's struggle over abortion rights. WAMC's Ian Pickus also speaks with Connecticut Lieutenant Governor Susan Bysiewicz about a new coalition of state lieutenant governors working to protect and expand access to reproductive care.
Guests: Katherine Franke, director of the Center for Gender & Sexuality Law at Columbia Law School; Connecticut Lieutenant Governor Susan Bysiewicz
51% is a national production of WAMC Northeast Public Radio in Albany, New York. Our host is Jesse King, our associate producer is Jody Cowan, our executive producer is Dr. Alan Chartock, and our theme is "Lolita" by the Albany-based artist Girl Blue.
---