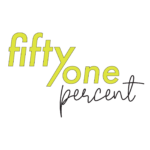 The Supreme Court recently overturned Roe v. Wade, ending nearly 50 years of constitutional protections for abortion rights in the U.S. But how did we get here? On this week's 51%, we speak with author and professor Jennifer Holland about the history of abortion in the U.S., and how abortion became a political issue. 
Guest: Jennifer Holland, associate professor of U.S. History at the University of Oklahoma, author of Tiny You: A Western History of the Anti-Abortion Movement
51% is a national production of WAMC Northeast Public Radio. It's produced by Jesse King. Our executive producer is Dr. Alan Chartock, and our theme is "Lolita" by the Albany-based artist Girl Blue.
---