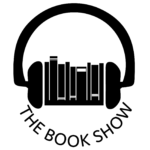 This week on The Book Show, Jane Smiley discusses her latest book Perestroika in Paris: A Novel. The Novel is about a racehorse who escapes and takes on the streets of Paris.
Smiley is the author of numerous novels, including the Pulitzer Prize-winning: A Thousand Acres. More recently she has released The Last Hundred Years Trilogy: Some Luck, Early Warning, and Golden Age.
Photo courtesy of Knopf/ Penguin Random House.