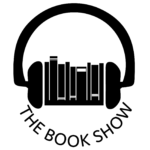 This week, Glennon Doyle is the author of the number one New York Times bestseller Love Warrior, an Oprah's Book Club selection and another New York Times bestseller Carry On, Warrior. Doyle is an activist, speaker, and thought leader. She is also the founder and president of Together Rising, which has raised over $20 million for women, families and children in crisis.
Her latest, Untamed is both a memoir and a wakeup call. It offers an examination of the restrictive expectations women are issued from birth.
This episode originally aired in May 2020. Photo courtesy of The Dial Press.