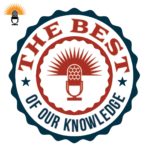 On this episode of the Best of Our Knowledge we'll meet a group of high school seniors who are running their own company before receiving their cap and gown.
Former Massachusetts Governor Charlie Baker is preparing to become the next president of the NCAA.  
And a plan to reimagine a college library in Vermont to all-digital system is getting pushback.
---