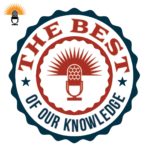 On this episode of the Best of Our Knowledge:
Students compete to advance in the FIRST Robotics Competition in Albany.
Bald eagles have made a comeback in New York's Hudson Valley. We'll learn about the Teatown Hudson River EagleFest.
Middle and high school students participate in a conference to address bias, bullying, and prejudice.
And some colleges in New York are changing their designations to "university."  
---