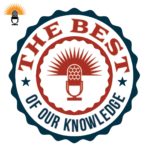 On this episode on The Best of Our Knowledge:
A series of winter nature walks is aimed at bringing upstate New York residents closer to native plants and animals.
We'll learn about the importance of ants in the agricultural economy.
And Jody Cowan will speak with an artist who is drawing attention to the student debt crisis with a unique exhibit in western Massachusetts.   
---