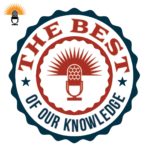 On this episode of the Best of Our Knowledge:  
New York State is requiring school districts that utilize Native American imagery to change their nicknames and mascots. Jody Cowan will speak with school officials about how they're preparing for the change.
Host Lucas Willard will speak with arborist Fred Breglia about finding what could be New York's largest living tree.
And we'll visit a new learning lab in Troy, New York.  
---