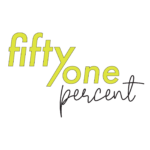 This week on 51%, we visit the Akwesasne Nation near the U.S. – Canada border to learn about indigenous women leaders.
Driving north from Albany, New York to the U.S.- Canada border, I almost don't notice crossing over into the Akwesasne nation. The only indicator in this rural town is a red and purple sign that says "Akwesasne – land where the partridge drums." Just as I turn my head to get a longer look – a new sign catches my eye: three indigenous women with red paint on their faces. On their arms in black paint: "stop the violence."
"Break the Silence" the billboard says, with a phone number.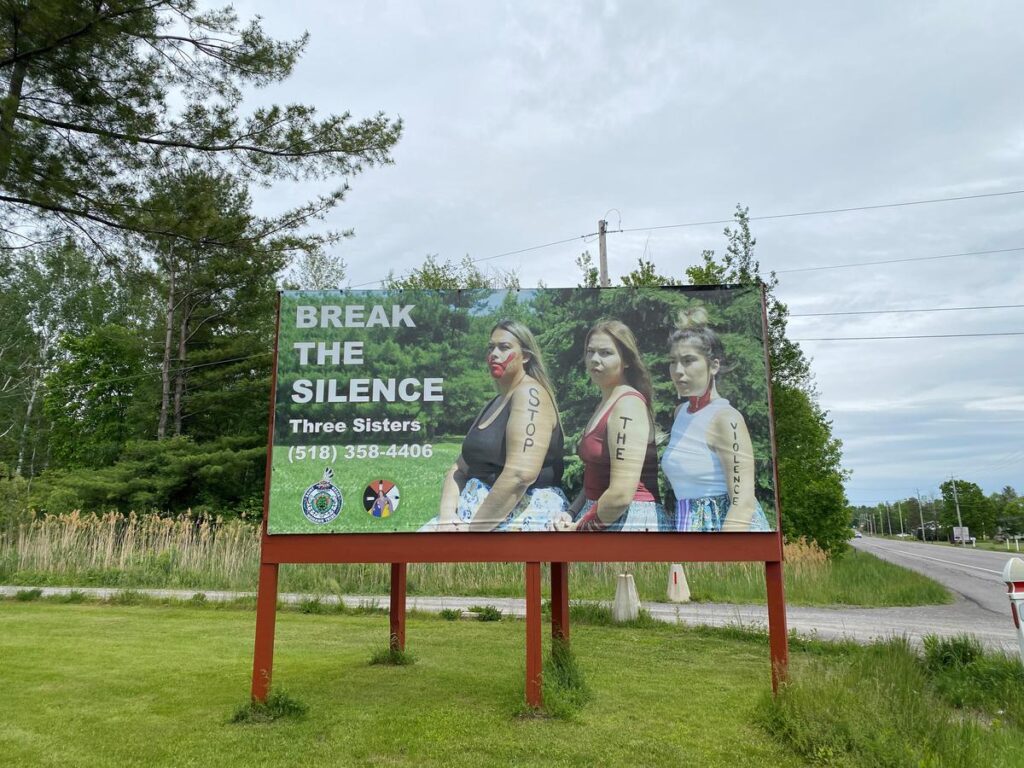 I turn onto a gravel road and pass through a community of small houses. The gravel ends at a beautiful log home with farm equipment and a pristine yurt behind it. Just past a raised bed garden, rolling farm fields stretch out as far as I can see, and meet a lush wood line. The air in this place, so close to the Adirondack Mountains, is crisp and clean. It reminds me of when I lived in Alaska.
I park out of the way of incoming tractors and am immediately licked to death by the friendliest dog I've ever met, as a woman greets me.
Mama Bear has welcomed me to the Akwesasne Nation, which straddles Ontario and Quebec, to learn about indigenous women. The U.S. government recognizes the land as the St. Regis Mohawk Reservation – Mama Bear recognizes it as the land where women hold power.
(Episode discusses broken treaties, drug use in indigenous communities, and the epidemic of missing indigenous women.)
Thanks to the Akwesasne Women Singers for contributing their songs to this piece, you can follow their channel on YouTube. Thanks to Teio Swathe's cover of "bear fox, sky world" which was also used in this piece.
Our theme music is "Lolita" by Albany-based artist Girl Blue. 51% is a national production of Northeast Public Radio. A full transcript of this show is available on our flagship station's website. Follow us on Twitter, Instagram, and Facebook @51PercentRadio
Join us next week for a special graduation episode – where we will meet a 78-year-old woman in Alabama who walked across the stage to receive her diploma this year. And – we'll follow someone else's non-traditional commencement journey – mine.
I'm your host Jackie Orchard. Until next week – remember, the future is fearless.