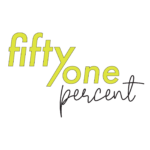 This week, we explore the role of community gardens in urban areas and we'll meet some of the scientists who are purifying the soils the gardens grow in.
Thanks to our story editor Ian Pickus. Thanks to Tina Renick for production assistance. Our executive producer is Dr. Alan Chartock. Our theme music is "Lolita" by Albany-based artist Girl Blue. 51% is a national production of Northeast Public Radio. Don't forget to follow us on Twitter, Instagram, and Facebook @51PercentRadio
Join us next week as we talk about feminism in Hollywood with film archivist Audrey Kupferberg. We'll also sit down with a local film commissioner to talk about what it's like to convince production companies to shoot in your city.
I'm your host Jackie Orchard. Until next week — Remember, the future is fearless.