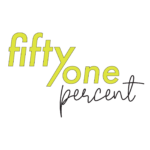 This week on 51%, we speak with Miss New York USA about how beauty pageants can lift up young women. And we'll hear from Miss Wisconsin Earth about how she's representing plus-size women on the stage in a time of changing attitudes about pageants. I'm Jackie Orchard and this is 51%.
Thanks for joining us for this week's 51%. Thanks to our story editor Ian Pickus. Thanks to Tina Renick for production assistance. Our executive producer is Dr. Alan Chartock. Our theme music is "Lolita" by Albany-based artist Girl Blue. 51% is a national production of Northeast Public Radio. If you'd like to hear this episode again or share it with your friends, sign up for our podcast or visit wamc.org. And don't forget to follow us on Twitter, Instagram, and Facebook @51PercentRadio I'm your host Jackie Orchard. Until next week remember: the future is fearless."
Photo Credit: Franz Orban/ Andreia Gibau.