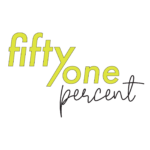 This week, a long-time women's rights attorney Gloria Allred discusses the allegations of sexual misconduct against New York Governor Andrew Cuomo, and we pick her brain about what it means to be a feminist. Also, we'll hear from New York State Senator Alessandra Biaggi about her own experiences with the governor.
According to the U.S. Equal Employment Opportunity Commission, about 7,500 claims of sexual harassment were submitted in 2019; this includes reports from the private sector and state and local government workplaces. It represents a 10% increase from 2015. According to a 2018 survey by the nonprofit "Stop Street Harassment," 81 percent of women and 43 percent of men have experienced some form of sexual harassment during their lifetime. More than half of those women reported unwelcome sexual touching. So it's not a total surprise that the state capitol in Albany, New York has found itself in the middle of another reckoning over sexual harassment this spring.
Long-time women's rights attorney Gloria Allred is representing one of several women accusing New York Governor Andrew Cuomo of sexual misconduct. The allegations vary from under the shirt groping to kisses on the cheek and probing questions about sexual preferences. The third-term Democrat denies touching anyone inappropriately.
Alessandra Biaggi is a Democratic New York State Senator representing parts of Westchester County and New York City. She says she experienced bullying while working for Cuomo and has been sexually harassed in her career, which is why she feels so passionate about The Sexual Harassment Working Group — a group of former legislative staffers from Albany.
In September of 2020, the United States Government Accountability Office released a report on workplace sexual harassment.
It is 83 pages long and mostly focuses on data from federal workers. For good reason – the report found that all of the data on sexual harassment uses different types of questions and metrics. So it's like comparing apples to oranges. Or rather, inappropriate touches to inappropriate comments over varying lengths of recall. The GAO included results from national surveys, the Centers for Disease Control and Prevention's National Institute for Occupational Safety and Health, the Pew Research Center, and MSPB's 2016 Merit Principles Survey, based on respondents from a random sample of federal employees. It found that the structure of the question and the recall period varies such that the results indicate anywhere from just 4% of women experiencing workplace harassment to 52%.
The study concludes the EEOC needs to develop a national survey that includes sex-based harassment. Saying, QUOTE "The federal government could play a valuable role in realizing a nationwide survey to illuminate the magnitude of the problem of sexual harassment, including the costs to employees and employers, and to inform business and government policy decisions to reduce its occurrence."
As of April 2021, no such survey has been developed.
Thanks for joining us for this week's 51%. Thanks to Ian Pickus and Tina Renick for production assistance. Our executive producer is Dr. Alan Chartock. 51% is a national production of Northeast Public Radio. Don't forget to follow us on Twitter, Instagram, and Facebook @51PercentRadio.
Photo courtesy of Flickr/ Luke Harold.