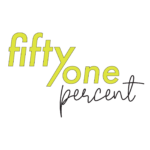 On this week's 51%, sexual assault and harassment in the military affect retention, and a woman studying the behavioral ecology and demography of Asian elephants.
A recent study concludes that the cost of sexual assault and harassment in the U.S. military extends beyond the victims. It's also causing troops to leave the service prematurely, hurting military readiness. From San Antonio, Texas, Carson Frame reports for the American Homefront Project.
This next story comes to us from Wyoming Public Media's podcast HumaNature. Host Erin Jones introduces us to an elephant researcher looking for a sign.
I chose to include this story because, well, it's another example of a smart woman showing how much we can learn from nature. Also, it's about looking for a sign, mixing the scientific with the spiritual. Now, it's time I follow a sign of my own; starting a new chapter in this strange life and leave 51% to its next incarnation. Thank you for listening to 51%, no matter in which percentage you fall. I hope you've experienced at some point, a driveway moment, or in today's world, I guess it'd be an earbud moment. That moment when you cannot pull away from the radio or podcast because you were engrossed in a certain story or interview. It truly has been an honor to amplify the voices of so many different women. On the next 51%, you'll meet the show's new host, Jackie Orchard. I wish her, and all of you, plenty of earbud or driveway moments.
That's our show for this week. Thanks to Tina Renick for production assistance. Our executive producer is Dr. Alan Chartock. Our theme music is Glow in the Dark by Kevin Bartlett. This show is a national production of Northeast Public Radio. Follow us on Twitter @51PercentRadio.