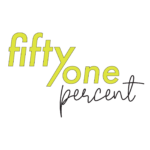 This week, we hear the untold story of women resistance fighters in Hitler's ghettos.  We also speak with an author about life in Iraq under Saddam Hussein's regime.
Of the legions of stories of World War II and the Holocaust that shape our understanding of those history-changing events, one of the most extraordinary has remained hidden: the daring resistance efforts of Jewish women in the ghettos of the Nazi occupations. In the new book The Light of Days: The Untold Story of Women Resistance Fighters in Hitler's Ghettos, Judy Batalion shares the acts of defiance and rebellion of women who saw and acknowledged the truth of their time. Batalion is also the author of White Walls: A Memoir about Motherhood, Daughterhood, and the Mess in Between.  Her essays have appeared in the New York Times, the Washington Post, and Vogue. Batalion spent 14 years researching her new book, she says The Light of Days stemmed from her childhood and wanting to write about a strong Jewish female.
The Light of Days: The Untold Story of Women Resistance Fighters in Hitler's Ghettos is published by William Morrow. The book was picked up by Stephen Spielberg's Amblin Partners. It will be produced as a film under the DreamWorks Pictures label with Batalion as a co-producer.
Now, we head to the Middle East to experience life under a different regime.  Inspired by her own experiences stationed in Baghdad during Saddam Hussein's rule, former foreign correspondent Gina Wilkinson's debut novel is told through the eyes of three very different women in Iraq at the turn of the millennium. Wilkinson is an award-winning journalist who has reported for the BBC, NPR, and ABC. Her new book
When the Apricots Bloom
follows a secretary, an artist, and a diplomat's wife. Each must confront the complexities of trust, friendship, and motherhood under the rule of a dictator and his ruthless secret police. I asked what inspired her to write this story.
When the Apricots Bloom, published by Kensington Books.
That's our show for this week. Thanks to Tina Renick for production assistance. Our executive producer is Dr. Alan Chartock. Our theme music is Glow in the Dark by Kevin Bartlett. This show is a national production of Northeast Public Radio. Follow us on Twitter @51PercentRadio.
Photo courtesy of William Morrow.