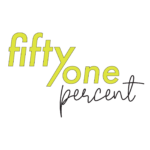 On this week's 51%, A Marine Corps Boot Camp in California opens to women; a writer discusses what she calls America's obsession, breasts and women make some progress among Oscar nominees.
For the first time, the Marine Corps has fully opened both its boot camps to women. The first female recruits arrived in San Diego recently – at a camp that since 1923 had trained only men. Women will also continue to train at the Marine Corps' other facility at Parris Island, South Carolina. But integrating boot camp is just one of the hurdles in bringing gender equity to the Corps, as Steve Walsh reports for the American Homefront Project.
Leslie Lehr wants to talk about boobs. She's gone from size AA to DDD and everything in between, from puberty to motherhood, enhancement to cancer, and more. And she's not alone. Lehr's new book A Boob's Life: How America's Obsession Shaped You—and Me blends her personal narrative with history, starting in the 1960s with the women's liberation movement and moving to the current feminist dialogue and what it means to be a woman. Lehr is a prize-winning author, screenwriter, and essayist. Her essays have been published in the New York Times and Huffington Post. Lehr spoke with 51%'s Elizabeth Hill about why she decided to tell her story.
The 93rd Oscars are scheduled for April 25th, having been postponed from February because of the COVID-19 pandemic. And, for the first time, more than one female has been nominated in the best director category in the same year. Previously, only five women have ever been nominated for the Oscars' best director. Chloé Zhao is nominated for Nomadland and Emerald Fennell, for Promising Young Woman. Zhao already made history as the first Asian woman to win best director at the Golden Globe Awards in February.
"Nomadland," based on a 2017 non-fiction book of the same name, is about a woman in her 60s who, after losing everything in the Great Recession, embarks on a journey through the American West, living as a van-dwelling modern-day nomad. The thriller, "Promising Young Woman" tells the story of a young woman who is traumatized by a tragic event in her past, and seeks out vengeance against those who crossed her path.
Dr. Mia Mask is a film professor at Vassar College in Poughkeepsie, New York. She teaches African American cinema, feminist film theory, and other courses. We spoke with her about the two women nominated for best director, and more.
That's our show for this week. Thanks to Tina Renick for production assistance. Our executive producer is Dr. Alan Chartock. Our theme music is Glow in the Dark by Kevin Bartlett. This show is a national production of Northeast Public Radio. Follow us on Twitter @51PercentRadio.
Photo courtesy of Pegasus.