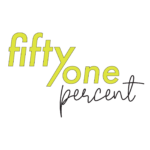 On this week's 51%, singer and culinary artist Lizz Wright talks about a range of topics, including what it means to sing joyfully.
Dr. Sharon Ufberg returns with her 51% segment "Force of Nature." Today she speaks with Lizz Wright, who is an internationally acclaimed jazz singer and recording artist. Alongside her successful music career, Wright is a professionally trained chef and devoted gardener. Her most recent undertaking is culinary director of Carver47 Food and Wellness Market inside the Little Black Pearl Art & Design Academy on the south side of Chicago. Ufberg asks Wright to share her story and how she developed her passions.
Dr. Sharon Ufberg is co-founder of the personal development/wellness company, Borrowed Wisdom, in California.
That's our show for this week. Thanks to Tina Renick for production assistance. Our executive producer is Dr. Alan Chartock. Our theme music is Glow in the Dark by Kevin Bartlett. Follow us on Twitter @51PercentRadio.
Photo courtesy of Lizz Wright's official Facebook page.