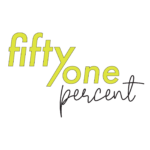 On this week's 51%, as regional Girl Scouts continues its mission despite the pandemic, hear about the economic well-being of women in Vermont, and more.
Like most every facet of our society, the Girl Scouts have had to adjust to life during a pandemic. And a regional Girl Scouts in New York named a new CEO earlier this year, who takes over during challenging times. Brenda Episcopo is the new CEO of Girl Scouts of Northeastern New York. She most recently served as CEO of the United Way of New York State, the state association of United Ways. We spoke with Episcopo at the end of February about her new role, cookies, camp, and more.
Girl Scouts of Northeastern New York, which represents nearly 8,500 Girl Scouts in 15 counties.
The United Nations theme for International Women's Day, which was March 8, is "Women in Leadership: Achieving an Equal Future in a COVID-19 World."  A discussion on the economic well-being of Vermont women looked at data and policy changes experts say are needed to bridge disparities between genders. 51%'s Pat Bradley reports.
And now Dr. Jeri Burns reflects upon attending a wedding, virtually.
Dr. Jeri Burns is a storyteller, writer, and educator living in New York's Hudson Valley. You can find her at storycrafters.com. Burns also is an adjunct professor in the Department of Communication at the State University of New York at New Paltz.
That's our show for this week. Thanks to Tina Renick for production assistance. Our executive producer is Dr. Alan Chartock. Our theme music is Glow in the Dark by Kevin Bartlett. Follow us on Twitter @51PercentRadio.
Photo courtesy of the Girl Scouts of Northeastern New York.