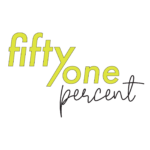 On this week's 51%, the author of a book about baseball's leading lady hopes girls read the story.
In her new book, Baseball's Leading Lady: Effa Manley and the Rise and Fall of the Negro Leagues, Andrea Williams tells the story of the woman at the center of the Black baseball world. Manley was the elegant yet gutsy owner and co-manager of the Newark Eagles – a team she cultivated into a powerhouse. Yet with calls for integration gaining steam, so did the threat of losing all that she had built. Williams details the rise and fall of Negro Leagues Baseball, shedding light on an important yet little-known part of Black and American history.
And now Dr. Jeri Burns talks turkey.
Dr. Jeri Burns is a storyteller, writer, and educator living in New York's Hudson Valley. You can find her at storycrafters.com.
That's our show for this week. Thanks to Tina Renick for production assistance. Our executive producer is Dr. Alan Chartock. Our theme music is Glow in the Dark by Kevin Bartlett. This show is a national production of Northeast Public Radio. Follow us on Twitter @51PercentRadio.
Photo courtesy of MacMillian Publishing/ Roaring Book Press.