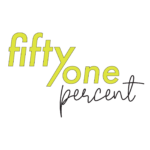 On this week's 51%, a musician talks about what she calls her new feminine EP. Teenage girls of color in ballet say this form of dance caters to white women. A mother speaks out about her missing son in the Army while another woman offers support for families of missing service members. Plus, Dr. Jeri Burns talks about home life during COVID.
African American singer/songwriter Annie Mack does it all, from powerhouse blues to New Americana and beyond, highlighting her vocal presence and original songs. She released two new singles in 2020, "Shadows of a Kingdom" and "Judge and Jury." Her new EP "Testify" was due out at the end of January. She is also featured in the book 50 Women in the Blues. This story was produced by Dixie Treichel for KFAI.
And now we hear from some teens who talk about their experiences as girls of color as ballet dancers. Ariel Mejia produced this piece called Shades of Beauty. This story is from a youth radio program that is part of a Chicago-based non-profit After School Matters.
The Army has come under fire for its treatment of missing soldiers since the April death of Specialist Vanessa Guillen at Fort Hood, Texas. For years, families and advocates have said the Army is too quick to treat soldiers as deserters when they go missing. Now the service is rethinking its approach when troops don't show up for duty. Carson Frame reports for the American Homefront Project.
And Dr. Jeri Burns has grown comfortable with her newly named syndrome.
Dr. Jeri Burns is a storyteller, writer, and educator living in New York's Hudson Valley. You can find her at storycrafters.com. Burns also is an adjunct professor in the Department of Communication at the State University of New York at New Paltz.
That's our show for this week. Thanks to Tina Renick for production assistance. Our executive producer is Dr. Alan Chartock. Our theme music is Glow in the Dark by Kevin Bartlett. This show is a national production of Northeast Public Radio. Follow us on Twitter @51PercentRadio This week's show is #1644.