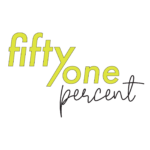 On this week's 51%, hear from a longtime Capitol Hill reporter on women reshaping Congress. She followed them in 2019.
Veteran New York Times Capitol Hill reporter Jennifer Steinhauer followed the women who, in 2018, were elected as the first representations of different ages, races, and religions in Congress. The result is her book, The Firsts: The Inside Story of the Women Reshaping Congress. She had insider access in the Capitol and followed these women, including representatives such as Alexandria Ocasio-Cortez and Rashida Tlaib. We spoke with Steinhauer about her book as well as the new Congress for 2021, starting with her take on whether all the attention on AOC was warranted.
In another first in sports, Bianca Smith will be joining the Boston Red Sox as a minor league coach, making her the first Black woman to coach in professional baseball history.
That's our show for this week. Thanks to Tina Renick for production assistance. Our executive producer is Dr. Alan Chartock. Our theme music is Glow in the Dark by Kevin Bartlett. This show is a national production of Northeast Public Radio. Follow us on Twitter @51PercentRadio This week's show is #1643.
Photo courtesy of Workman Publishing/Algonquin Books.