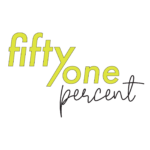 On this week's 51%, would the story change if told by women? We spend time with best-selling author Elizabeth Lesser. Then we travel to meet an "Extreme Cowboy" as it's called, though she's a woman.
Dr. Sharon Ufberg returns with her 51% segment Force of Nature. This time, she interviews Elizabeth Lesser, co-founder of the Omega Institute for Holistic Studies in Rhinebeck, New York, and best-selling author. Her latest book is Cassandra Speaks: When Women Are the Storytellers, the Human Story Changes.
Dr. Sharon Ufberg is co-founder of the personal development/wellness company, Borrowed Wisdom, in California.
Armchair traveling seems the safe thing to do during a pandemic, so let's do it. Let's go abroad, to meet a woman who has been at the top of her sport, trying to defend her title as Israel's "Extreme Cowboy" champ or cowgirl … cowperson?
That's our show for this week. Thanks to Tina Renick for production assistance. Our executive producer is Dr. Alan Chartock. Our theme music is Glow in the Dark by Kevin Bartlett. This show is a national production of Northeast Public Radio. If you'd like to hear this show again, sign up for our podcast, or visit the 51% archives on our web site at wamc.org. And follow us on Twitter @51PercentRadio This week's show is #1642.
Photo Courtesy of Harper Wave.