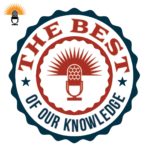 We hear a lot today about lots of job openings and not enough workers, but many companies are blocking a good chunk of the country from even applying: people without college degrees. This week on the Best of Our Knowledge, we'll talk about a recent op/ed in the Washington Post that talks about degree discrimination.
The editorial was written by the CEO of Opportunity at Work. The non-profit serves a group of workers called "STARS," which stands for people who are Skilled Through Alternative Routes. Here to talk about this provocative topic is Rebecca Gehman, the Director of Communications at Opportunity at Work.
You can learn more at opportunityatwork.org.
The Adirondack Park is unique combination of public and private land in the northeast corner of New York State. The park is 93 hundred square miles and has about 130 thousand permanent residents. The Adirondack Park Agency is the regulatory body overseeing the park and it turns 50 years old this year. Its formation was controversial. The new book "A Wild Idea, How the Environmental Movement Tamed the Adirondacks," traces the evolution of the agency and the people involved in its creation. The Best of Our Knowledge's Pat Bradley spoke with the book's author, Brad Edmondson, about why the creation of the APA was a "Wild Idea."
Earlier we spoke about a group of potential workers known as stars. But many companies already have employees they think of as stars. That's the topic of today's Academic Minute.