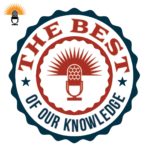 What's your dream job? Chances are that over the years the answer to that question has changed. Those are the questions that Dr. Kevin Hoff tries to answer in his new research paper in the Journal of Career Assessment called "Dream Jobs and Employment Realities: How Adolescents' Career Aspirations Compare to Labor Demands and Automation Risks". Dr. Kevin Hoff is professor of industrial organizational psychology at the University of Houston.
Late last year, a clinically significant SARS-CoV-2 variant with an increased transmission rate was identified in the United Kingdom. Since then it has been quickly spreading around the world. As the COVID-19 pandemic continues, many health officials feel that more of these clinically significant variants will pop up. An opinion piece in the May 2021 issue of the Journal Clinical Chemistry proposes steps clinical laboratories can take to deal with emerging SARS-CoV-2 variants. The lead author of that paper is Dr. Laura Filkins. She is an Assistant Professor of Pathology at the University of Texas Southwestern Medical Center and Director of Microbiology at Children's Health in Dallas.
A good way to fight all forms on the coronavirus is making sure we have good quality, safe hospitals. That's the topic of today's Academic Minute.
Photo courtesy of the University of Houston.