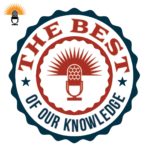 Whether they are allowed to play sports or not, there are trans children attending schools across the country. These students, as well as all transgender people have specific health care needs as well as just plain old general health care. Those are the issues Stef Shuster examines in their book "Trans Medicine – The Emergence and Practice of Treating Gender". Dr. Stef Shuster is an assistant professor of sociology at Michigan State University. When we spoke last week I asked how they got involved in the topic.
Applications for 2021 admissions to U.S. medical schools increased 17% over last year, a larger increase than in previous years. Applications to nursing programs also increased. Many people attribute that rise to a post-pandemic desire to help. That's the topic of an article in Stat News called "Pandemic-inspired idealism is prompting careers in health care. Caveat emptor." It's written by our friend Dr. Timothy Hoff, a Professor of management, health care systems and health policy at Northeastern University.
A good way to stay healthy is to stay employed. That's the topic of today's Academic Minute.
Photo courtesy of NYU Press.