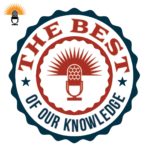 June first was the beginning of the Atlantic Hurricane Season. Over the past few years, there it seems there have been more, and more powerful hurricane hitting the United States, and scenes of massive damage from the storms have almost become commonplace in the summer and fall. So to learn more about hurricanes, we went to an expert. Dr. Athena Masson is a meteorologist and hurricane specialist at the Florida Public Radio Emergency Network at the University of Florida. We asked why she decided to make hurricanes a big part of her life.
One of the unexpected consequences of COVID-19 is an increase in drownings. That's the topic of today's Academic Minute.
Photo courtesy of NASA/ Public Domain.