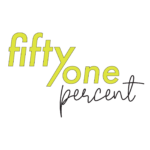 On this week's 51%, hooping, swimming and dancing.
Sometimes finding an activity that brings us joy can make us happy and healthier. Bernadette King discovered hula hooping and found joy, and a better, stronger body. Now, though, she's struggling to recapture that joy as well as her health. Shannon Moffett from the Transom Traveling Workshop and WDET reports.
Dr. Sharon Ufberg returns with her 51% segment "Force of Nature." This time, she interviews solo marathon swimmer Liz Fry. Fry is the oldest individual, at age 60, male or female, to achieve the Oceans Seven. This marathon swimming challenge consists of seven open water swims including the North Channel, the Cook Strait, the Molokai Channel, the English Channel, the Catalina Channel, the Tsugaru Strait and the Strait of Gibraltar. She is the 17th swimmer ever to accomplish this challenge. Ufberg asks Fry to share her story.
Dr. Sharon Ufberg is co-founder of the personal development/wellness company, Borrowed Wisdom, in California.
Next, we meet DejaJoelle: Finding Yourself Through Dance and Ritual
KFAI's Dixie Treichel produced this audio portrait.
That's our show for this week. Thanks to Tina Renick for production assistance. Our executive producer is Dr. Alan Chartock. Our theme music is Glow in the Dark by Kevin Bartlett. This show is a national production of Northeast Public Radio. If you'd like to hear this show again, sign up for our podcast, or visit the 51% archives on our web site at wamc.org. And follow us on Twitter @51PercentRadio