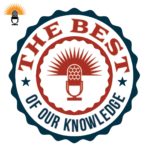 When Joe Biden selected Connecticut Education Commissioner Dr. Miguel Cardona to be his Education secretary he fulfilled a campaign promise; to name an educator with public school experience as his nominee for the post. Secretary Cardona took office on March 2 and has been busy trying to fulfill another promise made by the president; getting students back to in-person learning.
Secretary Cardona has two decades of experience as a public-school educator from the City of Meriden. He began his career as an elementary teacher. He then served as a school principal in Meriden in 2003 where he led a school with outstanding programming for three to five-year-olds, students that were bilingual, and students with sensory exceptionalities. The secretary recently sat for a long session at the Education Writers Association's annual national seminar. This year's seminar was a virtual event and Dr. Cardona spoke on a Zoom session with Sara Carr, a long-time education reporter and a member of the EWA Board.
The biggest lesson of the past 15 months could be learning the importance of public health in our day to day lives. That's the topic of today's Academic Minute.
Photo courtesy of the U.S. Department of Education.