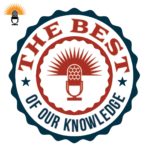 College is expensive. Really expensive. I suspect you did not need me to tell you this. And it is a problem as more jobs are demanding a college degree. So what if college was free? There's a growing movement in the U.S. that thinks it should be. That's what Michelle Miller-Adams writes about in her new book called "The Path to Free College – In Pursuit of Access, Equity, and Prosperity."
Dr. Miller-Adams is a Professor of Political Science at Grand Valley State University and a Senior Researcher at the W.E Upjohn Institute for Employment Research in Michigan. I asked her why she took on this project, why talk about free college.
Sometimes the easiest way to build trust is with a smile. That's the topic of today's Academic Minute.
Photo courtesy of Harvard Education Press.