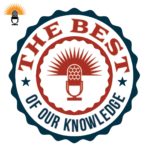 In our age of digital communication, social upheaval, and political division, the issues surrounding our First Amendment rights are more complicated and controversial than ever. A lot of people are using those free speech rights to argue about free speech without really understanding…free speech. That's an issue that Ian Rosenberg hopes to clarify in his new book The Fight For Free Speech: Ten Cases That Define Our First Amendment Freedoms. Ian Rosenberg is a media lawyer for ABC News and teaches Media Law at Brooklyn College. I asked why this was the time to tackle free speech.
Union College, a private school in Schenectady, New York had to close down for a few weeks this winter because of an outbreak on COVID-19 cases. That shutdown ended in early February, and college president David Harris plans to keep it that way. The Best of Our Knowledge's Ian Pickus spoke with Dr. Harris about how the college continues to cope with the pandemic.
Contact tracing relies a lot on a COVID patient's memory. But can it go deeper than that? That's the topic of today's Academic Minute.
Photo courtesy of NYU Press.